SPECTROSCOPY
RETURN TO SPECTROSCOPY INTRODUCTION
How faint can we go?
Modifying the ALPY Spectrograph for fainter objects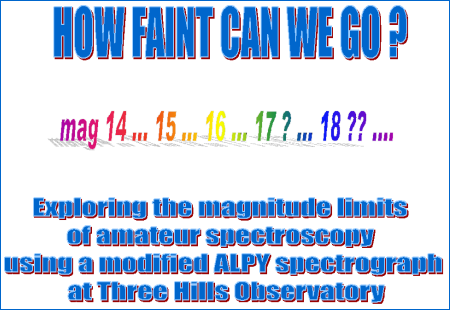 (Click to download pdf)
This poster, versions of which were presented in May 2014 at ASPEKT 2014 in Cologne, and a BAA Variable Star Section meeting in York describes the modification of my ALPY spectrograph with a 200 l/mm Grism and some early results from it. This was done to allow fainter objects to be recorded at lower resolution, for supernova identification for example.
RETURN TO SPECTROSCOPY INTRODUCTION